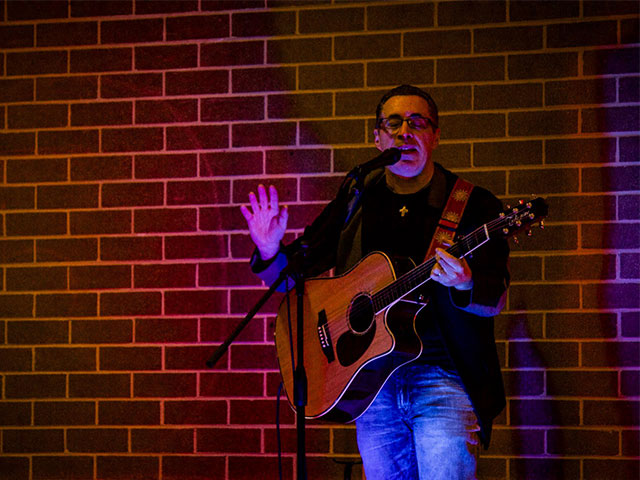 American Youth Minister and musician Steve Angrisano reassured students of St John Paul II Catholic College in Schofields that they are not alone as "God is sometimes much closer than we realise".
Mr Angrisano did two shows at St John Paul II Catholic College Scholfields before heading over to the Nirimba campus for a surprise third show. In the audience for his shows were also students from Santa Sophia Catholic College and St Joseph's Primary School.
Mr Angrisano said his visit was a chance for students to experience a day of evangelisation.
"I love that this is the Year of Youth and one of its themes is the joy of the gospel,'' Mr Agrisano said.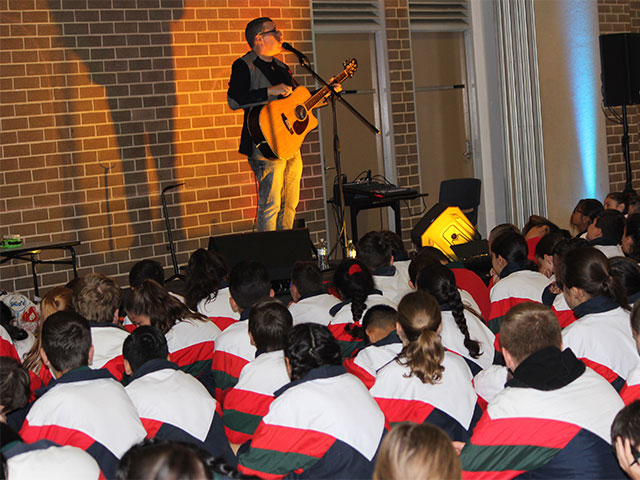 "Something I like to tell my audiences, which is from a priest in Australia is 'A fish could never describe water to you because how prevalent the water is around him'.
"Quite often, people ask me 'Where is God?' and I think what a peculiar thing to say when we are made in the image and likeness of God.
"I encourage the students to be a reflection of God to each other. I hope they realise God is present in their lives and they are called to be a reflection of God to others."
"I think one thing I would say having come to Australia six or seven years in a row now, is that I see in the young people a desire and a passion for hope, truth and faith.''
He said that he saw this when he attended the Australian Catholic Youth Festival (ACYF) event last year. He described it as the launching pad into faith particular for the 1000 or so young people who attended.
"To see the young people at ACYF practise their faith and then to come back and see the fruit of that is very rewarding,'' Mr Angrisano said.