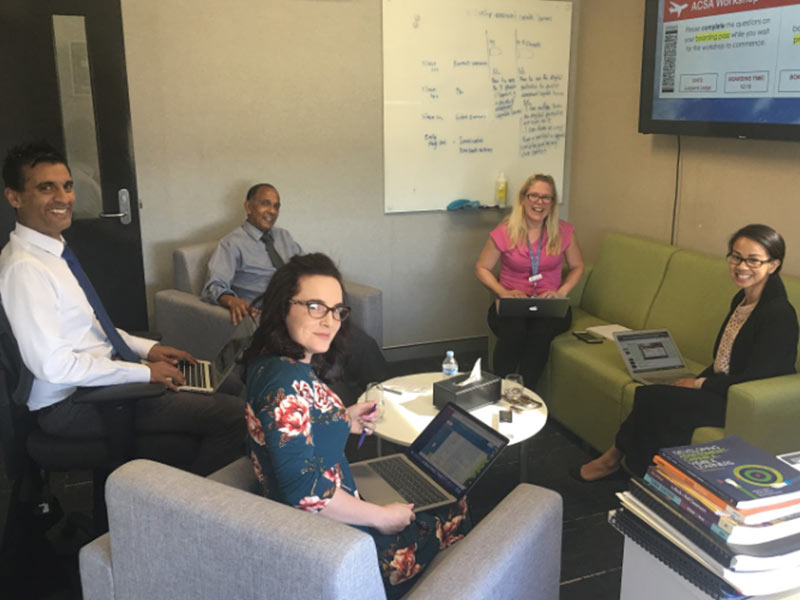 The Santa Sophia College team (L to R) Stephanie Musgrave, Daryl Castellino; Principal Mark De Vries, Lisa Kalocsai, and Ivy Magistrado who have been invited to present at the ACSA National Conference in Melbourne
Staff from Santa Sophia Catholic College Box Hill have been invited by the Australian Curriculum Studies Association Incorporated (ACSA) to present at its national conference in Melbourne.
Established in 1983, ACSA works to support educators so that all students have access to a meaningful, relevant and engaging curriculum.
Santa Sophia Principal Mark De Vries said they are very proud of being given the opportunity to showcase their learning journey before a national audience. "Stephanie Musgrave and Lisa Kalocsai will be presenting a workshop on Exploring the use of qualitative data to develop Assessment Capable Learners. They will showcase best practice in exploring the use of data and research to enrich learning and feedback to ensure all students achieve at least one year's growth, every year." Mr De Vries said.
"We also have Ivy Magistrado and Daryl Castellino presenting on how our College nurtures students to become interdependent learners who can enquire, connect and apply their knowledge critically and creatively to real-life and relevant contexts," Mr De Vries said.
We wish them well at the conference!