At Santa Sophia Catholic College, we place great emphasis on establishing a partnership between home and school
We acknowledge that parents are the first educators of their children:
Since parents have given children their life, they are bound by the most serious obligation to educate their offspring and therefore must be recognised as the primary and principal educators (11). This role in education is so important that only with difficulty can it be supplied where it is lacking. Parents are the ones who must create a family atmosphere animated by love and respect for God and man, in which the well-rounded personal and social education of children is fostered. Hence the family is the first school of the social virtues that every society needs. — Gravissimum Educationis (Vatican II document on Christian Education)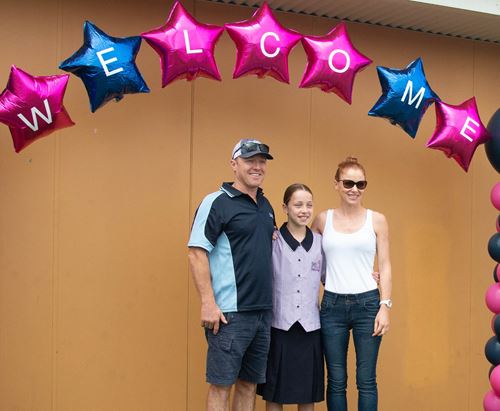 Therefore Parents are actively encouraged to partner with the school in the education and formation of their children as well as supporting College events. We also ask our parents to be involved by attending our Parent Education Network events where we seek to connect our parents with experts in various areas to help support them in their invaluable role.
Our Santa Sophia Connect Facebook LIVE events run once a term are another way our parents can connect with the school and interact during these LIVE sessions with our staff. During the year we have many opportunities for parents to be involved in school events such as carnivals, Masses and other celebrations. We encourage our parents to attend where possible so we can grow as a whole school community with students, teachers and parents.
---
Parent Education Network
The Santa Sophia Parent Education Network works to build the school community and support the vision of our learning community. Our aim is to support the parents in their primary role as educators of their children. We do this through:
Parent Education Network events with expert speakers (3 times a year): all parents are expected to attend these evenings
Santa Sophia Connect Facebook LIVE events with parents (twice a term)
Parent Education Network meetings with those interested who are wanting to provide feedback or be involved in parent initiatives (once a term)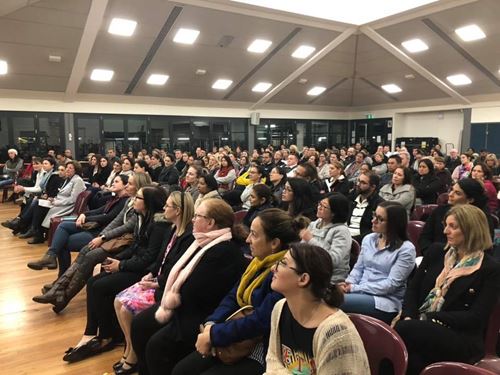 Parents who enrol their children at Santa Sophia Catholic College are expected to:
support the College values of wisdom, faith, hope and love and be cooperative with the college in its efforts of formation of the Catholic faith
use the opportunities provided by Santa Sophia College for parental support and formation including attending the Parent Education network events with guest speakers
communicate constructively with the college regarding the education of their children.
Santa Sophia Connect Facebook LIVE's
Twice a term we hold a Santa Sophia Connect session LIVE on our Facebook page with members of our staff available to share information and answer questions from parents on various topics related to education and parenting. These sessions aim to strengthen the partnership between home and school and help support parents.
At the start of the year we survey our parents on topics which would be valuable for them - and this forms the basis of the topics for the Santa Sophia Connect sessions. Parents can join in LIVE and ask questions during the session or watch the replay.
You can find previous sessions on our Facebook Page or our Youtube channel.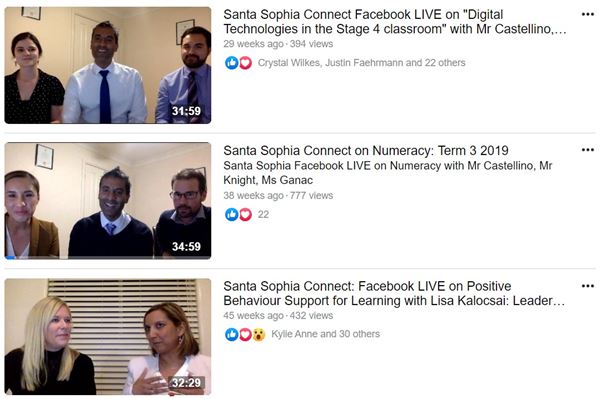 Parent Online Membership
We offer all families at the College a FREE premium "Happy Families" membership with Dr Justin Coulson.
This membership provides them access to an online portal filled with regularly updated videos, articles and webinars on various topics. They can also participate in LIVE webinars and Q and A sessions with Dr Justin Coulson.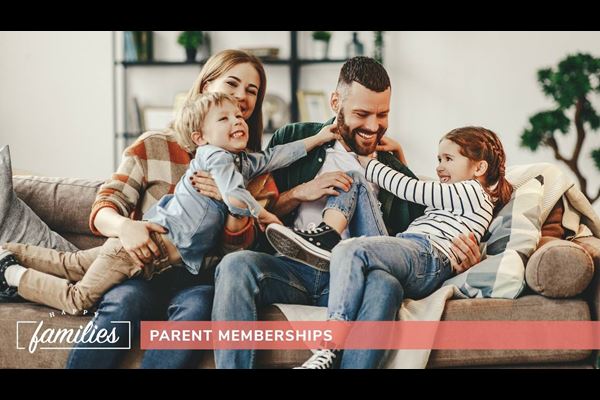 Parent Library
We have a Parent Library available on our website where parents can access relevant articles on various topics to assist them in their parenting: https://www.santasophiaboxhill.catholic.edu.au/In-the-Loop/Parent-Library