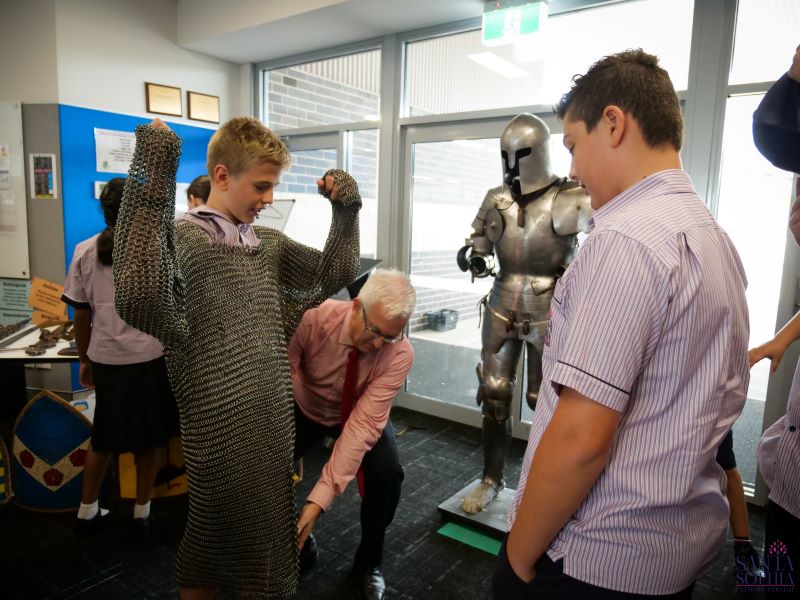 'How does the past influence the present?'
This term, Stage 4 History students are studying Medieval Europe, considering how medieval practices have shaped our society and whether the reintroduction of some of these practices would make our society a better place.
As part of the project launch, Medieval Man visited Santa Sophia today. Our Year 7 and 8 students laughed and learned, while the Medieval Man amusingly demonstrated his collection of weapons and armour that were widely used in medieval times.
Students even had the opportunity to experience wearing some of these items and carefully hold some of the weapons (which of course were blunt).
This surface knowledge will be deepened through a series of learning activities throughout the History project.