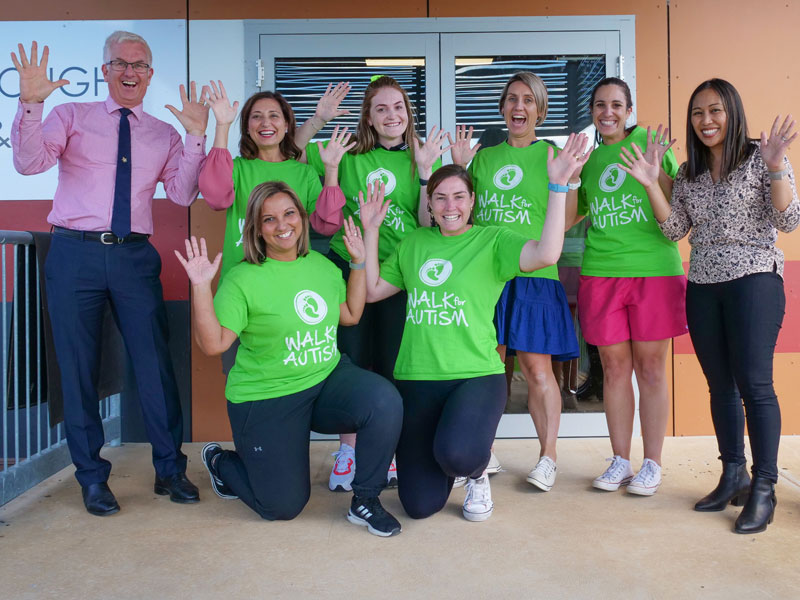 An estimated 1 in every 70 people is on the autism spectrum. Along with their family members, this means autism is a part of daily life for over a million Australians. People on the autism spectrum see, hear, feel and experience the world differently. For many, simply coping with the everyday can lead to confusion, anxiety and isolation.

This is why last week, Santa Sophia staff came together to participate in the 'Walk for Autism'. The challenge was to each walk 10,000 steps a day for 8 days, while also raising funds to support people on the autism spectrum, through Autism Spectrum Australia (aspect). Even amidst the endless rainy weather (this was at the time of the recent floods), the staff took up the challenge in creative ways.

Mrs Coleman shared that although having to change their routine to achieve the goal of 10,000 steps each day was challenging, it was only a tiny glimpse into the challenges people on the autism spectrum have to face in their daily life.

Together, our staff, along with their family and friends, raised well over $2000 in support of the cause.