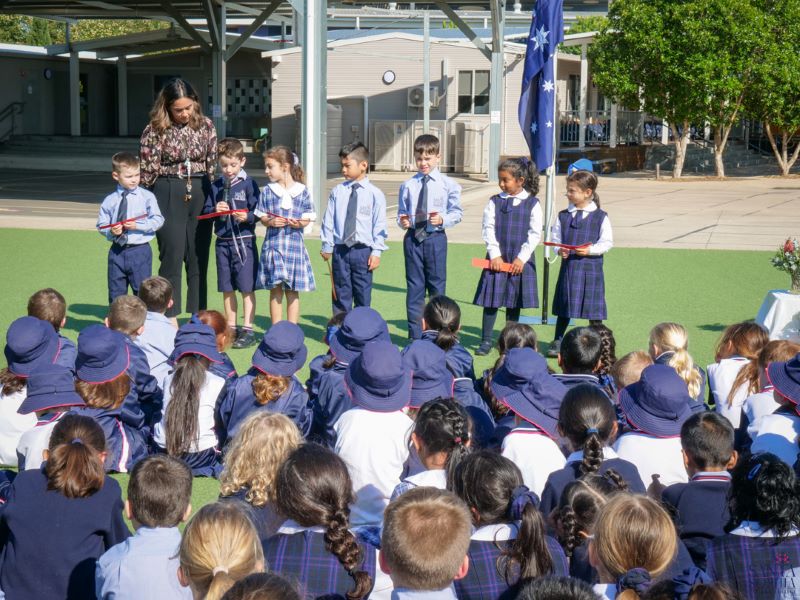 With this year's ANZAC Day falling on the weekend, our primary students and staff held a special ceremony on Monday morning.
Wing Commander Mr Chris Hersey, one of our secondary Science teachers, joined us for the ceremony which included prayer, the Last Post, wreath-laying, the Ode, and the national anthem. Students and teachers also laid down handmade paper poppies on a large heart, whilst remembering those who have made sacrifices for our country as well as in our own lives.
We are so proud of our students who were involved in the ceremony, those who led us in prayer, spoke the Acknowledgement of Country, and those who sat so reverently during this sacred occasion.