Discover more about life at Santa Sophia by browsing our latest news articles and social posts.
Twenty-one Preliminary HSC Engineering Studies students from ten CEDP secondary schools had a unique opportunity to expand their real world knowledge of their future career at a recent full day workshop at Western Sydney University. Read more...
Categories: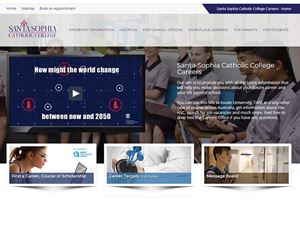 We are proud to announce our own custom Santa Sophia Careers website which has post school information about the HSC and Rosa, announcements for webinars, career searches, and links for parents and students. Read more...
Categories: